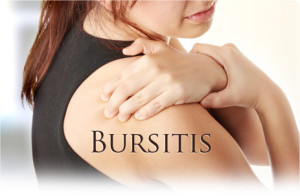 Honolulu  — Are you looking to cure your bursitis? Here is a testimonial from a man I worked with one time to treat

knee bursitis

and lower back pain. I only used Active Isolated Stretching therapy. And we got some amazing results. Not every bursitis case will be solved after one session. But all cases will be more productive, with faster results when doing sessions that last longer than one hour.
I am 47 and have worked in the tech industry for over 20 years. I never liked exercising or sports much and my job involved almost entirely sitting down, working a computer, and being in meetings.
I suffered from bursitis in my knees and occasional stiffness in my back since I was 40. I guess the years of neglect began to catch up. The swelling from the bursitis was noticeable and I no longer could ride a bike and I had to give up being a soccer line judge for my son's league. Even running down the sidelines was painful.
Anthony Ohm came to the San Francisco Bay Area and gave me a two hour long session to help my back. I was skeptical at the idea that mere stretching could make any difference. When Anthony started stretching me, it was really uncomfortable and I was really stiff. I really regretted getting myself into the stretching at first.
But somewhere along the way, I was surprised that the stretches that only about 15 minutes ago felt like they were ripping me apart no longer hurt. Anthony mentioned that I was loosening up. When he was done, the feeling was miraculous! My back felt much better than ever before in years!
What was really amazing was a few weeks after the stretch session, my bursitis seemed to get better. I was watching a soccer game and one of the kids fell down hard and the coach had to tend to him. I had the ice cooler next to me and without thinking, I picked up some of the ice presses and ran across the field with the ice press and gave it to the coach. I hadn't done any sprinting in years until that day and miraculously, my knees did not hurt!
I take better care of my back now and I try to get more exercise. I do not jog or do anything that puts too much stress on my knees but use the elliptical at the gym every once in a while. While I will never "scientifically" prove whether that one stretch session was what helped me so much with my knees, it sure does feel like that session tipped me back to a better state!
My son also got some stretching and learned some techniques from Anthony Ohm the day I had my stretching session. My son says the stretches really help his performance and recovery after games and practice sessions.
This article can also be helpful to you :