The consequences of stroke have attacked the nerve signals between the brain and the body. The dysfunction created by stroke can be improved.  Whether it is difficulty with movement, speaking, or resolving physical pain;  the body can improve if the right rehabilitation therapy is employed.  
Best treatment for stroke recovery
Active Isolated Stretching therapy is the best stroke treatment Honolulu currently available.
Active Isolated Stretching (AIS) is an optimized form of therapeutic stretching with applications for neurological disorders including stroke rehabilitation. AIS is not a conventional treatment available through traditional physical therapy. And not every AIS practitioner is able to apply their knowledge to stroke recovery.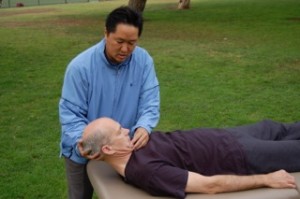 What happens after surviving a stroke?
For stroke victims,  the connection between the  nerve signals  to the brain have been shut down or severly disrupted. Stroke has caused the muscles to go into spasm. Spasticity in muscles is not just a symptom of a stroke, it is a major cause for the body not working correctly.  Muscle spasticity in stoke victims disrupts the nerve signals to the brain. Nerves are encased in muscles. Correct the muscle spasticity and the nerve signals will begin to work better. When the nerve signals improve, overall body function will improve.  Active Isolated Stretching (with an advanced practitioner) helps the victim undo the blockages that are interfering in the neurological pathways.
Course of treatment for a stroke survivor
The AIS form of stroke treatment Honolulu first concentrates on the the upper body and neck muscles to improve blood flow through the carotid artery. A stroke victim has suffered a muscular seizure and that muscular rigidity has impeded blood flow to the brain. As the brain receives more blood, the body and mind will be able to improve its condition. AIS therapy focuses on guided therapeutic movement exercises. As the physical condition improves, mental and cognitive faculties will follow. Following treatment to the upper body,  AIS stroke therapy then focuses on the lower body. If walking has become difficult,  Active Isolated Stretching will help elongate the leg muscles that have been attacked. If one side of the body is dysfunctional, AIS therapy can greatly improve the imbalances. The process of lengthening and strengthening the primary body muscles will result in a successful rehabilitation from stroke consequences.
Stroke treatment Honolulu
Paralysis and stroke
Frequently, a stroke patient has suffered a type of paralysis. And Active Isolated Stretching is an optimal treatment to unwind the muscles that are dysfunctional. As the muscles are lengthened to normal state, AIS will employ methods to bring back normal function. Stroke victims that utilize AIS therapy will improve at movement. They will gain more control of their bodies. They will decrease their pain levels. They will improve the quality of their lives. Physical therapy is only one form of  stroke treatment Honolulu. If your stroke patient is not getting enough out of physical therapy then its time to seek the alternative that will be more effective. Call for Active Isolated Stretching and Strengthening therapy.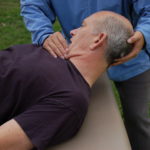 This article can also be helpful to you :