Below are the Active Isolated Stretching Therapy rates in Oahu.
Honolulu Rates:
$180 per hour
Two hour session: $360
Three hour session: $540
---
Mobile Service Rates in Honolulu:

$220 per hour.
Two hour session: $440
Three hour session: $660
---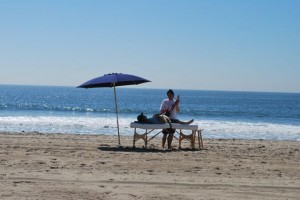 Please note: Active Isolated Stretching is very detailed in its approach. AIS sessions take more than one hour. The AIS approach is to lengthen "every" muscle that connects or surrounds the problem area. Each pain problem involves "a series" of distorted muscles. A one hour session will give you an idea of what the treatment is like. However, if you want to resolve your pain, you have to put in the time.
---
Special discount rate for filming:
60% off normal rate if you consent to be filmed during the entire session.
The video recorded AIS sessions will be used for instruction, research, and sales. Discounted filming rate can apply for multiple sessions. Demonstration models sign a media release waiver that waives the right for future compensation for using the subject's image in videos that will be sold for profit. Filmed AIS sessions can be done during weekdays only (Monday – Friday).
---
Acceptable payment is cash or personal check. Credit card payment is not accepted. Visitors from foreign countries are asked to pay in cash.
---
Long Distance Mobile Service:  
Active Isolated Stretching therapy rates increase when Anthony Ohm leaves his residence in Honolulu, Hawaii.
Anthony Ohm is available to travel to your home state or country. Anthony holds an up-to-date passport.
Approximate Rates: $4000 per day plus cost of travel (air fare, lodging, food, transportation)
Maximum of five hours of treatment per day.
You must supply a sturdy massage table (in good condition) to conduct treatment sessions.
---
Travel with sports teams and individual athletes:
Anthony Ohm is available for travel with sports teams and individual athletes.
Approximate Rates: $4000 per day plus cost of travel (air fare, lodging, food, transportation)