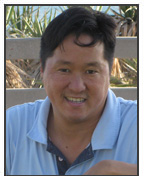 Contact the Pain Specialist, Anthony Ohm, in Honolulu. Send your detailed message to Anthony Ohm directly. Email is a great way to reach Anthony Ohm. Often times he is unable to return calls late in the evening when he is free, but he is still available to send email messages. Email is the preferred form of correspondence for people that are outside the United States.
Do not send text messages.
New Clients Please Read: If you are a new client, please fill out the medical history intake form. Click here.